The Department of Justice (DOJ) is looking into ways it can challenge a new law in Texas that makes abortion illegal if a fetal heartbeat is detectable, according to Attorney General Merrick Garland.
Garland disclosed the effort as he emphasized that federal authorities will crack down on anybody who seeks to use violence or intimidation to block abortions from being carried out in Texas.
"While the Justice Department urgently explores all options to challenge Texas SB8 in order to protect the constitutional rights of women and other persons, including access to an abortion, we will continue to protect those seeking to obtain or provide reproductive health services pursuant to our criminal and civil enforcement of the FACE Act," Garland said in a statement on Monday.
Texas Senate Bill 8, which went into effect on Sept. 1, prohibits abortions from being done without an attempt to detect a fetal heartbeat.
If a heartbeat is detected, abortions cannot be done unless a physician says a medical emergency exists. A medical emergency is defined in the state as posing a serious threat to the pregnant mother's life.
No lawsuits have yet been filed under the new law because no credible accounts of violations have emerged, according to the Texas Right to Life.
Rebecca Parma, senior legislative associate at the pro-life group, told The Epoch Times that the Biden administration's rhetoric since the Supreme Court ruling indicates officials are trying to maneuver around the ruling "and enforce an ideology outside of the court system and on Texas."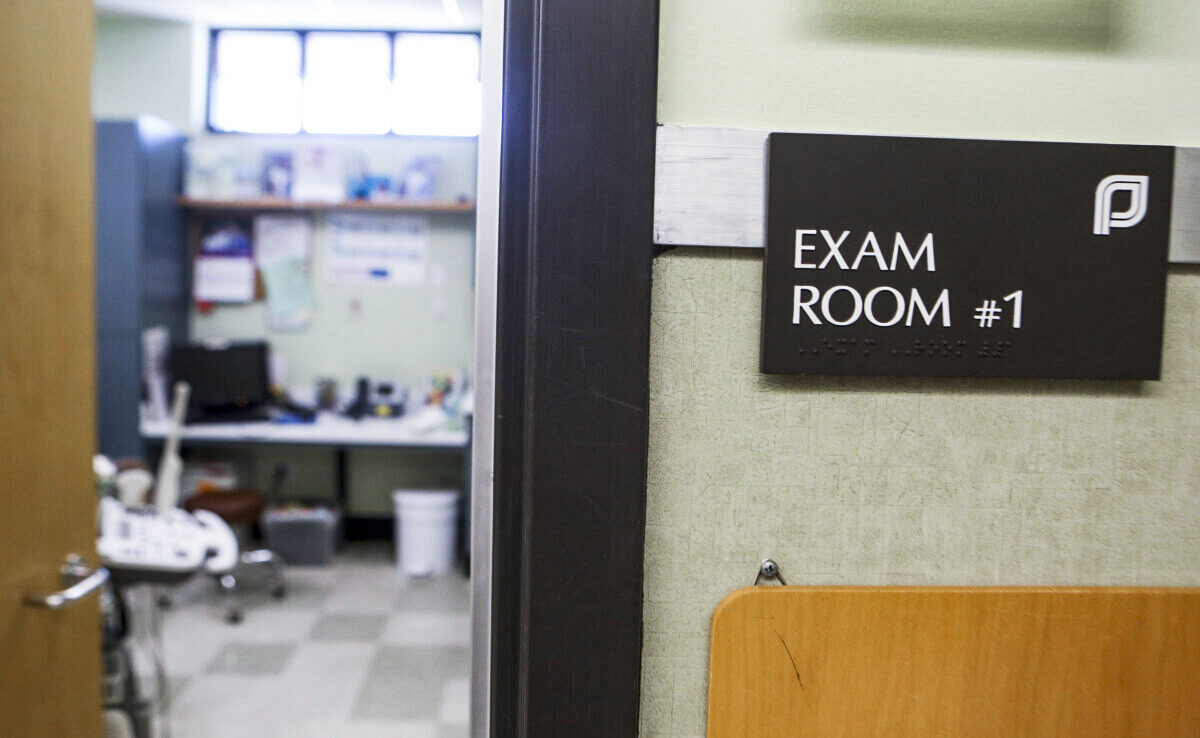 "We'll see what they decide to do but it is disappointing that they're not allowing this to go through the court," she said.
Spokespersons for Texas Gov. Greg Abbott, Texas Attorney General Ken Paxton, and Texas Sen. Bryan Hughes, the bill's author, did not respond to requests for comment.
The FACE Act bars the use or threat of force and physical intimidation to injure, intimidate, or interfere with a person seeking to obtain or provide abortion services.
The DOJ is committed to providing support when an abortion clinic or health center is attacked and has reached out to U.S. Attorneys' Offices and FBI field offices in Texas and across the country "to discuss our enforcement authorities," Garland said, adding that the department "will not tolerate violence" against those people who try to obtain or perform abortions.
Abortion providers and many Democrats have decried the new law, arguing that up to nine out of 10 abortions will be prevented by it and that it violates Roe v. Wade, the Supreme Court ruling that found access to abortion is a constitutional right.
Republicans and pro-life activists say the law protects the rights of unborn children and note that state officials cannot enforce it. Instead, the law grants private citizens the ability to sue doctors or others accused of performing illegal abortions or aiding and abetting them.
The Supreme Court upheld the new law last week, ruling against an emergency motion for immediate relief. Still, the narrow 5–4 majority acknowledged there are constitutional concerns and left open the possibility of ultimately ruling against the law.
President Joe Biden, in the wake of the ruling, directed his Gender Policy Council and the Office of the White House Counsel to explore how the federal government, including the DOJ, could "ensure that women in Texas have access to safe and legal abortions as protected by Roe." He later said he wasn't sure if the government could do anything.
1,210 Views
(Visited 12 times, 1 visits today)